Welcome to the Maisonettes!

---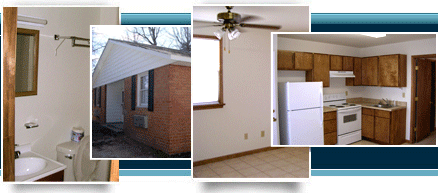 Apartment Amenities:

Weekly Rental Rates include : Air conditioning, heat, trash, water
Full size appliances in all units: Refrigerator, stove, oven
Pet friendly*

Weekly and monthly rates availaible

​​

Recently renovated and all utilities included!
Click on the slideshow to view supersized images.
We offer newly renovated one-bedroom apartments in four convenient locations for just $225 per week or $900 per month (utilites included).

Give yourself a raise! Move to The Maisonettes!
The Maisonette Apartments - Phone:(804)275-7355 - 6745 Jefferson Davis Highway Richmond, VA 23237 - Fax:(804)977-0732
Rental Process
Thank you for your inquiry about renting an apartment The quickest way is to retrieve an application from our web site and e-mail it to maisonette7355@gmail.com request an application and one will be emailed to you There is a $35.00 credit check fee that is due when you visit our office. Availabilty varies but we expect to have an apartment available shortly after we are able to approve your application Also we welcome your visit.